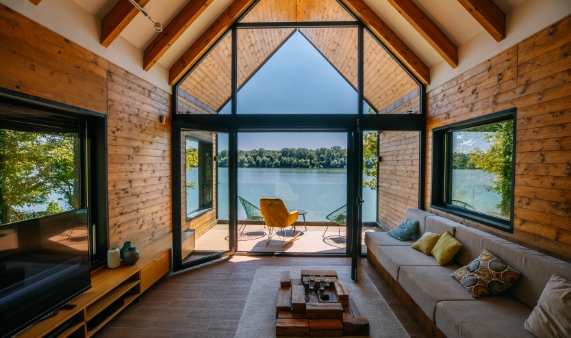 Cover your French home and belongings with CA Britline
Protecting your home in France is important. Whether it is a main residence, holiday home or an investment property our team of advisors will be able to assist you to find the correct level of cover.
House and contents insurance in detail
New for old
Public liability
Different levels of cover available
Frequently asked questions
Under French law it is mandatory to have a civil liability insurance "assurance responsabilité civile" to cover damage to another person or property. This is included within all of our home and contents policies and is the minimum level of insurance required property owners including landlords and also tenants.
However, notaries, mortgage providers and rental agencies often insist on the presence of house insurance and refuse their services if not evidenced, so without it problems will almost certainly occur.
Of course civil liability insurance only covers damage to third parties and you will no doubt want to ensure that your own losses are covered too. Our House and Contents policies can be tailored to protect all of your property and belongings, whether you are a French resident or insuring a secondary residence or rental property.
Claims are managed directly with the Credit Agricole insurance company, Pacifica, and should be reported rapidly after the event.
You can declare your claim by connecting to your personal online banking or through the Pacifica App by clicking on the contract and then "Déclarer un sinistre".
These are fast and efficient ways to make your claim but a telephone number is also available.
Once you have sent your declaration, a member of the Insurance claims department from Pacifica will contact you to explain the next steps and answer any questions you may have.
Any future correspondence in respect of your claim will be made directly with your dedicated claims advisor.
For House & Contents and Car insurance policies, the "Loi Hamon" allows you to change your insurance provider at any time after the first year of subscription by giving just one month's notice.
When switching your policies to CA Britline it's hassle-free. We will arrange everything and ensure continuity of insurance for you.
Ask an advisor
The house and contents insurance contract is provided by PACIFICA, the insurance company, subsidiary of Crédit Agricole SA. PACIFICA: Company regulated by the "Code des Assurances". Limited company with a consolidated capital of 252,432,825€ untied funds. Head office: 8-10 boulevard de Vaugirard - 75724 Paris cedex 15.352 358 865 RCS Paris. The events guaranteed and the conditons figure in the contract.
This contract is issued by your regional head office Crédit Agricole Normandie, registered with the ORIAS as a broker. Crédit Agricole Mutuel de Normandie co-operative company with variable capital, approved bank – Head office situated 15 Esplanade de Brillaud de Laujardière – CS25041, 14050 CAEN CEDEX 4 – Registered in CAEN under the company number 478 834 930 - Brokering company registered on the « registre des intérmediares d'assurance » a 07 022 868.
Contact your CA Britline advisor to find out the full details and conditions of this offer in your regional office of Crédit Agricole.