Welcome to Britline French Banking, British thinking
Sending money overseas for Christmas?
BIPS has the solution for you!
What do you want to do in France?
Live and work
Starting a new chapter in France
Own a Holiday home
Giving you the best of both worlds
Retire
Offering you a different pace of life
Semi-retire
Taking a more relaxed way of life
CA Britline Stories
Read about our customers experiences of life in France
I would like to thank you all for the excellent service delivered over recent months. It is a pleasure to deal with people like yourselves and you should be proud of the service you give to your customers. A big thank you and well done.
Mr M.
From Scotland and CA Britline customer.
What our customers say about us...
Mary
Thank you very much indeed for a swift and entirely satisfactory response, which is very much appreciated. It is such a delight when someone does exactly what you hoped they might, with no debate or delay.
Tony
Thank you also for such great customer service always. I wonder if you pass on my note of appreciation of your assistance on many occasions to your senior colleagues.
Daniel
I have not been with your bank for long , however I've obviously chosen banks well! Every occasion I have contact with you, it's a pleasure, everything is dealt with quickly and I can only give praise to you all.
Gordon
Can I thank you and the bank for all the help and assistance over the last months while we sort our finances. Take care and many thanks it has been really appreciated.
Sophie
Thank you as always. Exceptional service.
Patrice
Wonderful – thank you. Once again a prompt and efficient service. I'm really greatful.
On the go
banking
Manage your finances easily and safely with our Ma Banque banking app in English.
Manage your
day-to-day banking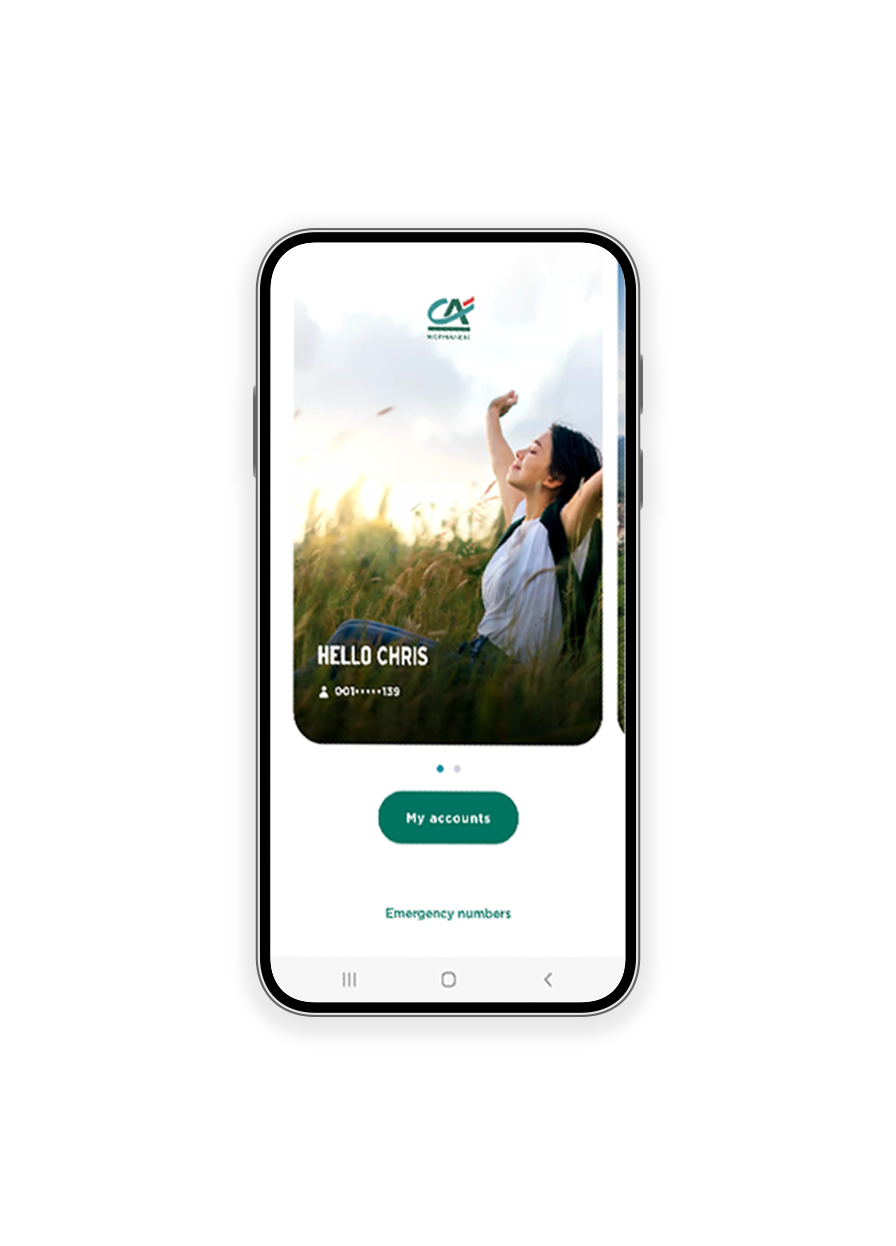 Transfer money easily
Check your balance instantly
We are part of the largest bank in France.
Learn more about Crédit Agricole

Our bilingual team of French and English speakers will help you with all of your financial requirements in France.
Meet the team

Wherever you want to be in France our online account is made for you.
Open an account